The Perfect Bet: How Science and Math are Taking the Luck Out of Gambling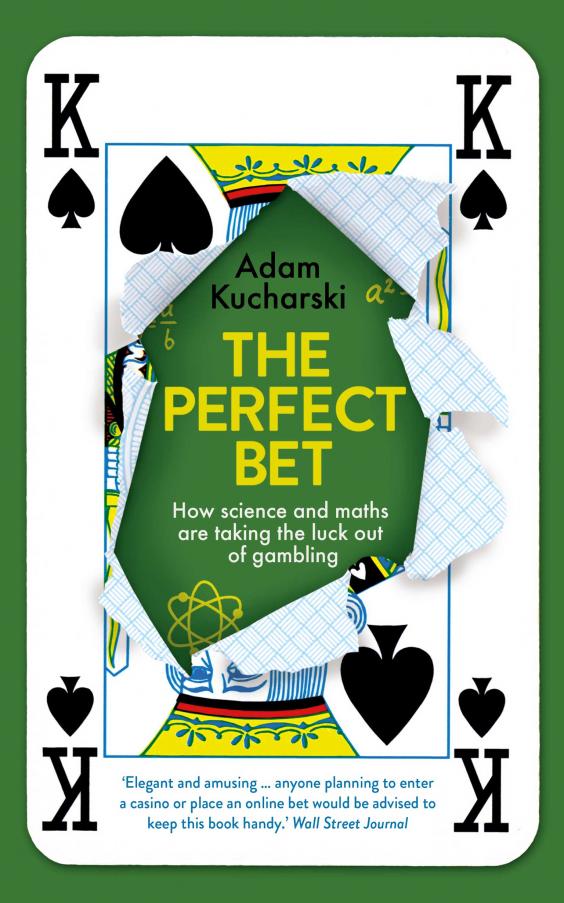 Author: Adam Kucharski
Release Date: September 26th 2017
In The Perfect Bet, mathematician Adam Kicharski tells the story about how experts have succeeded in "pull[ing] the rug out from under Lady Luck". In the process they have revolutionised mathematics and science; Kucharski demonstrates how the search for theperfect bet has been crucial for "the scientific pursuit of a better world"
"An elegant and amusing account…. Anyone planning to enter a casino or place an online bet would be advised to keep this book handy."

-Wall Street Journal
The Maths Behind…
Author: Colin Beveridge
Release Date: 5th October 2017
In this book, Colin Beveridge explores the maths behind over 60 everyday phenomena, including why traffic jams often turn out to have no cause when you get to the end of the queue and whether some lotteries might be easier to win than others.
The Maths Behind… takes a scientific view of our everyday world, giving answers to all the "niggling questions" in your life as well as to those that you never even thought of asking.
Foolproof, and Other Mathematical Meditations
Author: Brian Hayes
Release Date: 13th October 2017
In Foolproof, and Other Mathematical Meditations, Brian Hayes convinces the reader that mathematics is too important and too fun to be left only to mathematicians. Topics explores range from Markov chains to Sudoku. As a non-mathematician, he argues that maths is an essential tool to understand the world, whilst also being a world in itself filled "with objects and patterns that transcend earthly reality".
"Hayes makes math seem fun. Whether he's tracing the genealogy of a well-worn anecdote about a famous mathematical prodigy, or speculating about what would happen to a lost ball in the nth dimension, or explaining that there are such things as quasirandom numbers, Hayes wants readers to share his enthusiasm."

-Amazon
M x