This post was inspired by an article I read on sciencealert.com.
Simon Beck's Snow Art
Simon Beck is the world's first snow artist. Each pattern takes him 11 hours, and he uses nothing more than a compass and his snowshoes. He chooses to draw maths due to the simplicity of the patterns.
Fabergé Fractals
UK physicist Tom Beddard decided to create digital renderings of 3D Fabergé eggs covered in fractal patterns.
"The formulae effectively fold, scale, rotate or flip space. They are truly fractal in the fact that more and more detail can be revealed the closer to the surface you travel." – Beddard
For more read here.
3D Models by Henry Segerman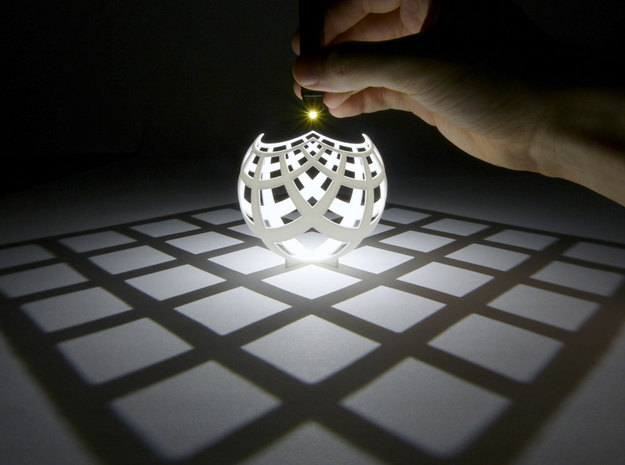 Henry Segerman is an Australian mathematician who creates 3D printed models that express mathematical formulae and concepts.  This allows his students to better understand them.
"The language of mathematics is often less accessible than the language of art, but I can try to translate from one to the other, producing a picture or sculpture that expresses a mathematical idea." 
Hevea Project
A French team of mathematicians called the Hevea Project, have created digital constructions of isometric embeddings.
"Take a sphere – say the surface of a tennis ball – and imagine shrinking it down to have a nanometre radius," writes Daniel Matthews about isometric embedding. "Nash and Kuiper show that by 'ruffling' the surface sufficiently (but always smoothly; no creasing or folding or ripping or tearing allowed!) you can have an isometric copy of your original tennis ball, all contained within this nanometre radius."
M x